Welcome to Wilbury Primary School
Wilbury is a vibrant, friendly and happy four form entry school with children aged 2-11 in Edmonton, North London. At Wilbury, we ensure that the children are at the heart of every decision we make and staff and children are enthusiastic and motivated to achieve endless possibilities.
We have a strong ethos of inclusion, encouraging all our children to be confident and caring of themselves and others around them. Through our ambitious and engaging curriculum, we ensure that children can foster a passion for learning that will help to develop high aspirations, an excellent understanding of the world around them and a lifetime of memories.
The school has a dedicated staff team that works hard to achieve the highest standards in everything we do and this is further embedded through our successful relationships with parents, the local community and the other schools in the Children First Academy Trust. We firmly believe that education is a partnership between home and school and regard you as an active partner in your child's education and we value your interest and support.
I hope that this website will give you as much information as possible about our school, the staff and the many activities that our children enjoy through our curriculum and the wide range of extra-curricular activities we offer.
We are very proud of our school and we welcome visitors, please do get in touch with us if you would like to find out more!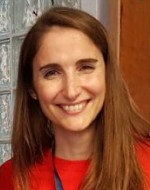 Lisa Wise
Headteacher